This past Sunday after church, Sam and I hopped in the truck and drove up to Sundance to look at the Fall colors in the leaves on the trees, since I've never driven through a canyon or anything to do so (I've only even had two other real Falls before, and I missed it both times).
Needless to say, it was a beautiful drive. I wanted to do more, but we ran out of gas. Such is life.
On another, completely irrelevant note, I bought new mascara the other day and used it this morning for the first time. I've read about Maybelline's Great Lash for years-- all magazines everywhere rave about it. I've never tried it, but this time I was attracted by the neon-colored bottle. When I pulled out the brush from the bottle this morning, I noticed how small the bristles were, and frowned a little. Surely it would be ineffective.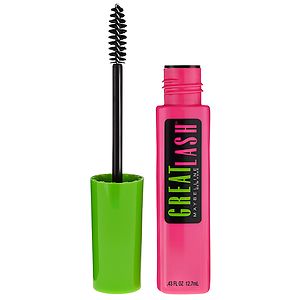 But wow. It worked like a dream. Absolutely
zero
clumping of eyelashes or anything! I literally said "Wow" to myself when I saw the results. So here's my plug: go try it. Seriously. I got it in waterproof in blackish brown.
Coming Soon: Our apartment is starting to take shape! I'm starting to actually like spending time there because it doesn't seem trashy any more. Ha!